Mango Meadows – Theme Park Tips and Guide for Families with Kids
Are you a nature enthusiast? Do you want to make your kids get familiar with different types of trees and plants? Then, Mango Meadows, Kaduthuruthy (Kerala) would be an ideal destination for you and your family. One of the best aspects of this theme park is having different rare species of trees as well as plants.
How Mango Meadows could be an Ideal Holiday Destination?
Strolling across the pathways of Mango Meadows while listening to the valuable description of the guide about the trees and their contributions would be extremely informative for you, especially your kids.
Did you know Mango Meadows is home to more than 4,800 species of plants and trees? Furthermore, an awe-inspiring organic vegetable farm is also present there with the production of different kinds of fruits and vegetables.
Do you want to make your kids know about village life in God's own country? Then, the heartwarming refreshment stalls in Mango Meadows would give you such an opportunity. If you are a foodie, then you can indulge in the tastes of classic yam and tapioca curries available there. A stall dedicated to tender coconuts is also present in Mango Meadows.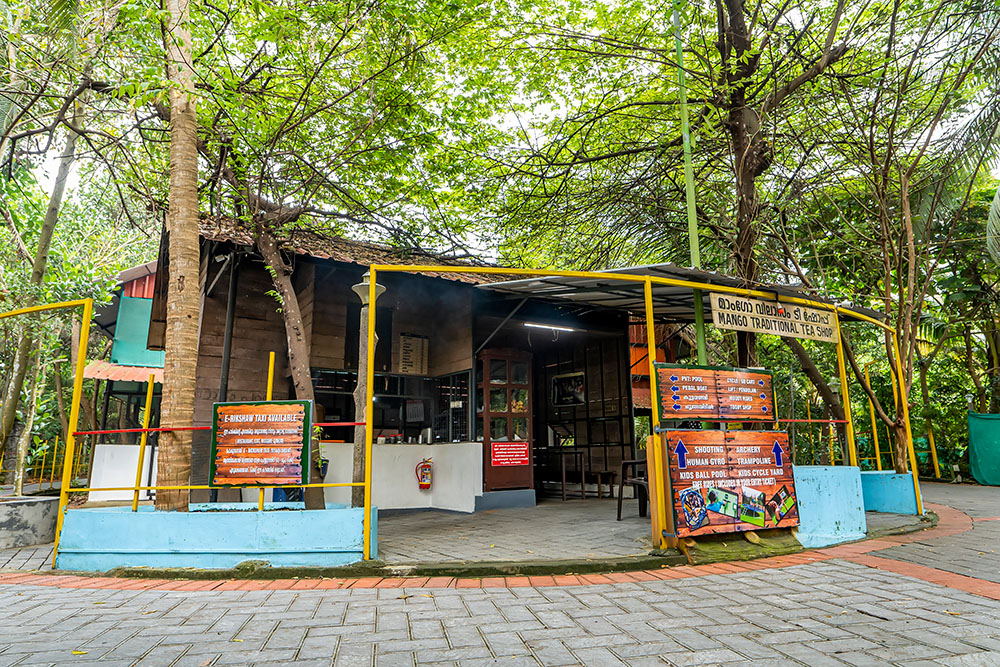 You can also reach the tea stall or roasted peanuts stall to have some quick relaxation. The combination of tea or coffee with Parippuvada or Pazhampori, etc would recharge you for the rest of the tour.
The theme park also houses a section called the village crafts, where you can try out your pottery skills. Making clay pots is an experience of its kind.
You can also familiarize your kids with animal planets with the help of the animal husbandry segment of Mango Meadows. The particular area is home to hens, view ducks, cows, goats, geese, rabbits, quails, and so on. Parents can also encourage their kids to feed the animals to make them realize their contributions to mankind. It is quite natural to get tired after walking a significant distance.
To address the situation, Mango Meadows has brought in the facilities like electric buggies, four-wheeled buggies, bicycles, and electric rickshaws. Moreover, an electric train is also available to give you some amazing lifelong experiences. Indulging in a ride while soaking in the beauty and grandeur of Mango Meadows would blow your mind.
Bird watching is another popular activity in Mango Meadows. Different migratory birds make the ambiance more vibrant with their colorful appearances and amazing vibes in this theme park.
That is why the bird sanctuary is one of the centers of attraction in Mango Meadows. Some birds even travel a long distance from Siberia. So, it would be a mesmerizing experience for you and your family to watch birds here.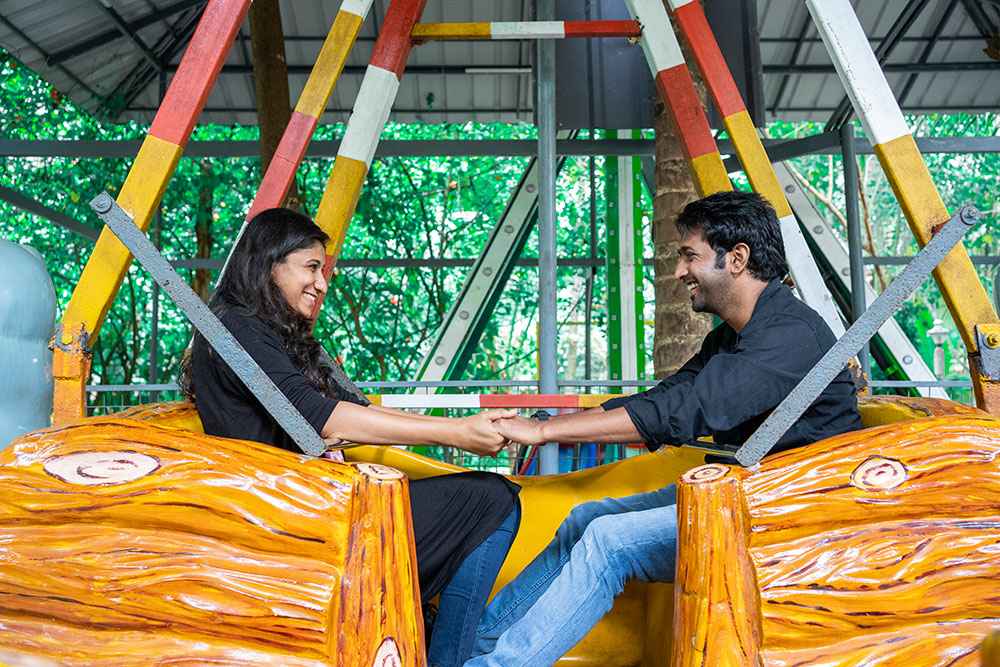 You can also opt for staying at Mango Meadows to relax, rejuvenate, and pacify your mind, body, and soul. Exploring the idyllic paddy fields and comprehending the cultivation process is an experience of its kind. Your kids would also learn many things in this process.
Another fun-filled activity in Mango Meadows is boat riding in Kottayam in the picturesque backwaters and streams in the proximity. If you feel hungry after so many activities, then it's time to relish some delectables. Mango Meadows houses a restaurant that offers conventional delicacies to customers. The best part is that the recipes are prepared with organic, garden-fresh vegetables. Besides, the fish recipes are also made from freshly fished fishes.
More Activities in Mango Meadows
Mango Meadows is home to multiple watchtowers from where one can get a bird's eye view of the entire place. No lofty buildings are there throughout the place, so you can take a view of even a distant horizon without any obstacles.
Moreover, kids have a great time in the play area of Mango Meadows. The theme park houses safe rides, swings, and trampolines. You can also opt for trying your hand in air guns and archery. Mango Meadows houses a sun terrace and a wonderful water park. Furthermore, tourists can opt for cycling in the vicinity of the park.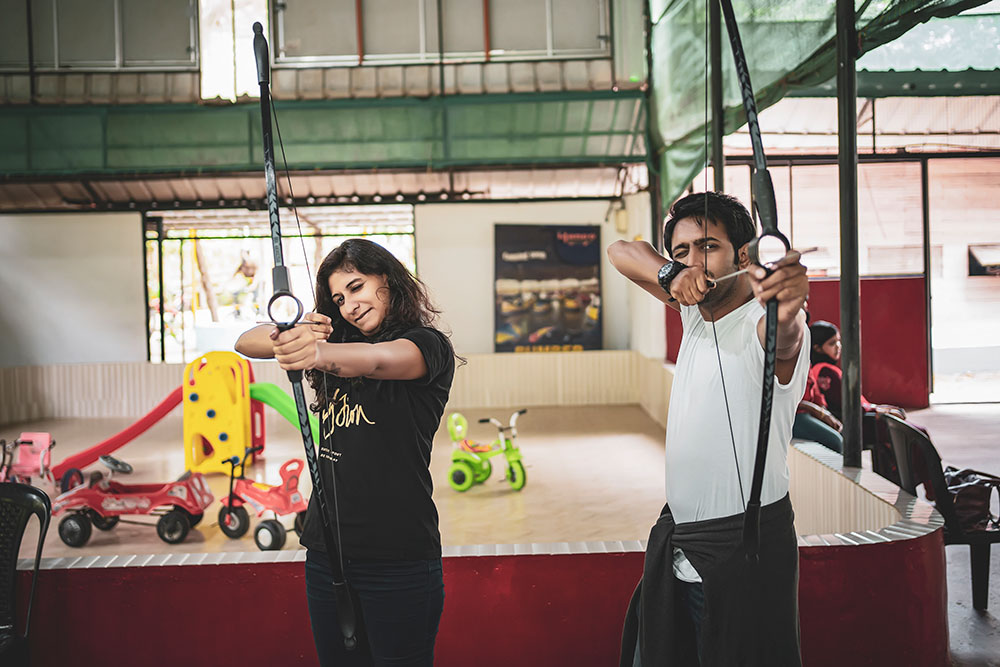 Accommodation in Mango Meadows
Do you want to spend some days in great relaxation and rejuvenation with your near and dear ones? Then, you can opt for staying at Mango Meadows. The awe-inspiring theme park houses beautiful cottages, which have created a wonderful amalgamation of luxury and modernism. Even some cottages among others feature dedicated segments, where it is possible to witness the underwater scenario along with fishes swimming joyfully.
Wrapping Up
The Mango Meadows Agriculture Theme Park in Kottayam is an ideal destination for kids as well as grown-ups. You can have a great time with your friends and family here and create some unforgettable memories. Moreover, the theme park is easy to access from any location in Kerala. The closest airport to Mango Meadows is Kochi International Airport. Ettumanoor Mahadeva Temple is only at 17 km of distance from this park. So, what are you waiting for? Plan your trip to Mango Meadows today!