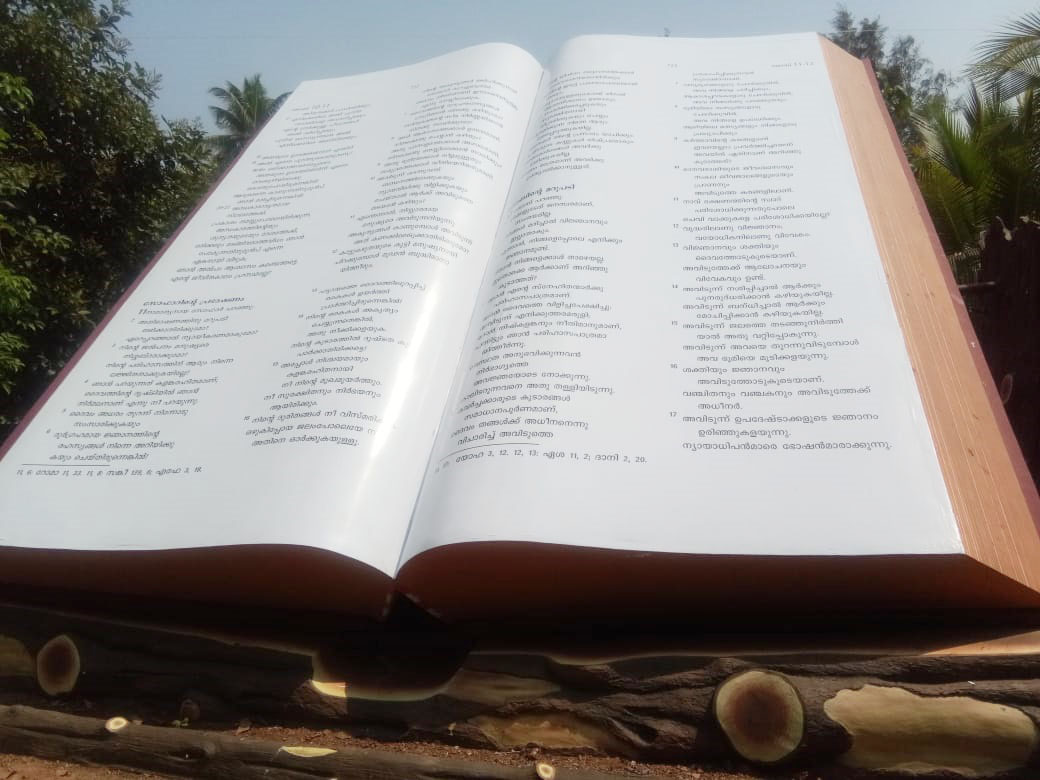 The world's largest Bible Statue is located at Mangomeadows Agricultural Theme Park, Kaduthuruthy, Kerala, India.
The statue of the Bible stands at 25 ft by 25 ft. The statue has been made with concrete and has original pages from the Bible in the Malayalam language. The Bible is presented as open from the centre with pages of scriptures visible on both sides. The text is carved on the statue can be easily read.
Benches have been provided around the statue where believers can sit and read actual printed form of the Bible while they are literally 'in the shadow of the Bible'.
A Bible Garden containing 125 plants, trees and herbs that were mentioned in the scriptures is set around the statue. The Bible mentions about 125 plants, trees and herbs. Being in the presence of the 'Biblical Garden' is believed to provide a spiritual communion and a sense of peace akin to meditation or prayer.
Mangomeadows is a natural man-made reserve that preserves bio-diversity of the plant, herb and tree species endemic to Kerala and those from other regions known for their special properties.